Belize Territorial Dispute Referendum
iWillVote Application
TBSL is pleased to bring to you, the iWillVote app which has been developed for electors in Belize to share if they will vote in the upcoming Belize Territorial Dispute Referendum on May 8th, 2019.
Post a selfie (or a relevant photo of choice) if you will vote. Remember, it is your civic duty.

Mobile users, be sure to view the Help (?) link at the top left of the app if you need instructions on how to use it.
Click the below image to view the app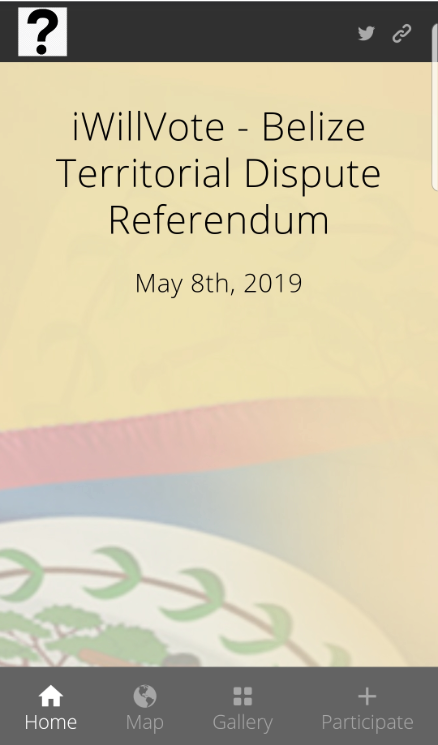 This app was created by TBSL using
ArcGIS
Online,
Esri's
cloud-based mapping system, with multimedia content: text, photos, video, and audio. Web apps and Story maps are lightweight, open-source web apps.
To create your own story or web app, visit
http://storymaps.arcgis.com/en/
. To attend a free web app course, contact us at
info@tbsl.bz
. Stay tuned for updates at
www.facebook.com/tbsl.bz>
Remember Esri Story Maps are FREE!